Anuli Ashram
---
"Anuli" means "Joy" in the local language of Ebe, Nigeria.
Taking to heart Bhagawan's message of "Love All, Serve All," back in 2001 Father Charles Ogada offered to Bhagawan a whole proposal for developing Healthcare, Educare and Sociocare for the people of Ebe Village, Nigeria. Over the years, as the time was right, the needs of Ebe Village were slowly addressed and what began as just a water project, has now expanded to include an orphanage, a school, a food program and even a hospital! Ebe Village is now known as JOY Village or Anuli Ashram.
"In mid-July 2015, Swami graciously visited our children's home in His Subtle Body and upgraded our centre to an Ashram, which He named 'Joy Ashram'. He explained the acronym as: 'J = Jesus first; O = Others next; Y = Yourself last'. In our Joy Village, He is providing free Human Values-based education to hundreds of poor village children, potable drinking water to drought-stricken villages, and welfare care to homeless, orphaned and disadvantaged village children." - Father Charles Ogada, Uvacha Vol 3, pg 15
Liquid Love Water Project – Ebe village is located in a drought-stricken area. Before this project there was no water for at least half the year. In the year 2010, moved by the plight of the villagers in Ebe who had no access to drinking water, Father Charles executed a drinking water project,' LIQUID LOVE', which is supplied from a deep borehole situated in Joy Village, and today more than 11,000 people are blessed with this basic necessity of life.
Biarienu Food Program – "Biarienu" means "come and eat" in the local language of Ebe village. Provides free food daily for 50+ village children whose parents are too poor to provide food for them.
Heart of Love Children's Home & Orphanage – On October 1st, 2012, with Swami's blessings, the Heart of Love Children's home and orphanage opened with one mission: the reawakening of the Knowledge of God in the Hearts of the Children. This home is a safe haven for about 25 children, where their basic needs for food, clothing and shelter are taken care of, and they are also offered a loving, spiritual environment in which to blossom into the leaders of tomorrow that Nigeria and the world need.
The Embodiments of Love Academy - A primary and secondary school located where more than 350 children receive values-based integral education totally free-of-cost. Click here for more information on The Embodiments of Love Academy.
Aruike Hospital - Inaugurated on July 26th, 2016, Aruike Hospital (The Hospital of Good Health) is the first hospital in Swami's healthcare mission to be established outside of India. Click here for more information on Aruike Hospital.
For more information about Anuli Ashram, please visit http://iam-awareness.org/
Is your heart saying yes ?

Serve your community. Purify your heart.

Experience the joy of giving


Join Us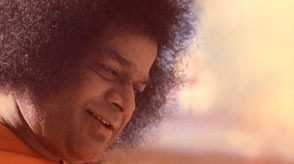 Where there is 'I', there is no Sai;
wherever there is Sai, there is no 'I'.
- Baba