Aruike Hospital
---
Inaugurated on July 26th, 2016, Aruike Hospital (The Hospital of Good Health) in Enugu, Nigeria is the first hospital in Swami's healthcare mission to be established outside of India. The beautiful 35,000 sq. foot building is the largest hospital in the area, and ready to serve all, absolutely free!
The story of this hospital began in 2015, when Jude Nam, worried about the health of his 10 year old son, approached Father Charles Ogada about the possibility of a heart surgery. Father Charles prayed to Swami and was guided to Swami's hospital at Naya Raipur, Sri Sathya Sai Sanjeevani Hospital, which performs free cardiac surgeries for children. The father and son traveled to Sai Sanjeevani Hospital and during the child's surgery, Jude Nam prayed to Swami, "My child has been brought here through the help of many and is being cured, but many in Africa cannot afford to come all the way here even if it's a free hospital. Please do something for them in Africa." That summer, during His visit to Nigeria, Swami announced that a hospital would be built in Africa to provide free care to all!
It is a 34-bed hospital with operating rooms, maternity beds, a laboratory, and laundry, and kitchen facilities. ASH has 13 medical and paramedical personnel. ASH specializes in 'Mother and Child' healthcare delivery but also provides general internal medicine services.
The answer to Brother Jude Nam's prayer can be seen today in the Aruike Hospital.
Lives Touched (July 2016 - April 2017)
3000 - Out Patients Treated
25 To 30 Patients Per Day
Totally Free Of Cost
Is your heart saying yes ?

Serve your community. Purify your heart.

Experience the joy of giving


Join Us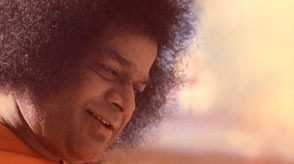 Where there is 'I', there is no Sai;
wherever there is Sai, there is no 'I'.
- Baba