Sai Global Mission
---
In many remote villages in India, there are communities where people live well under the International Poverty Line (IPL), defined as people having a minimum level of income of under $1 a day. They struggle without proper food, water, clothing, shelter and even basic medical care. Some of them can afford to eat only rice and salt! If they get even a single chili in a week, they consider themselves very lucky. There are some others, who cannot even get rice and salt on a sustainable basis every day!
SAI Global Mission has strived to improve disadvantaged communities through compassionate service since 2006. What began as a service project to feed 2 villages has now grown to provide FREE food and medical care to over 200 villages in rural India, and has benefitted over 400,000 needy individuals over the last 10 years!
SAI Global Mission also contributes to relief activities, such as after the earthquake in Nepal in April 2015. That earthquake left many people homeless and without the most basic necessities of life. SAIGM funded the relief materials (including food, blankets and toiletries) sent to the destitute, through Shree Sai Healing Trust (local NGO in India).
Our next step in societal advancement is to adopt and serve
1000 Villages in 1000 Days, thereby Impacting 1 Million People in the Serve-A-Village Program!
We are planning for the upliftment of the rural population including providing free food, medical care, education, awareness on health and hygiene, and imparting special skills and assistance to rural youth to improve their employability.
Is your heart saying yes ?

Serve your community. Purify your heart.

Experience the joy of giving


Join Us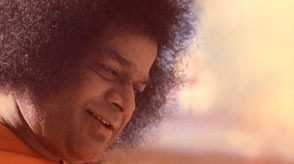 Where there is 'I', there is no Sai;
wherever there is Sai, there is no 'I'.
- Baba