Sai Liquid Love
---
"Blood is a gift from God. It is our duty to share it with those in need."
- Divine Discourse,
December 25, 2015
With a yearly demand of 12 million units, India is able to collect only 9 million units of blood.
*
Sai Liquid Love is a global platform to request and donate blood.
Blessed by Swami, the Hyderabad youth have developed a platform to aid timely blood donation:
The www.sailiquidlove.org website was launched on December 25, 2015
234 Donors currently registered from 11 countries
Of the registered donors, 76% are male, 24% female
Recipients can register online to request blood to be donated within a 2 week period
Once a request is placed, a "Blood Coordinator" works to find a donor
Creating a world community of volunteers working to save lives and spread love through blood
donations.
* Indian Red Cross Society - National Voluntary Blood Donation Day- Message of The Secretary General.
(n.d.).
http://www.indianredcross.org/sg-message-27-sep-2013.htm
Is your heart saying yes ?

Serve your community. Purify your heart.

Experience the joy of giving


Join Us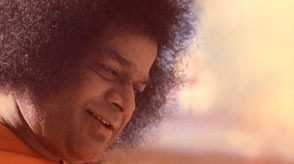 Where there is 'I', there is no Sai;
wherever there is Sai, there is no 'I'.
- Baba