Sri Sathya Sai Aarogya Vahini
---
Love on Wheels
Sri Sathya Sai Aarogya Vahini began as a prayer of devotees from Kolkata, West Bengal who
wished to be able to serve the poor and underprivileged in their area. They received clear
instructions from Bhagawan regarding all the resources required for a mobile hospital project
–
from
doctors, volunteers and diagnostics, to best practices from institutions running similar services
around the country as well as our very own Sri Sathya Sai Sanjeevani Hospital in Naya Raipur,
Chhattisgarh.
Inaugurated by Swami in May 2015, Sri Sathya Sai Aarogya Vahini mobile clinic has been providing
general health screenings Free of Cost to the adopted villages of West Bengal:
Specialty Consultations: 480
Surgeries Facilitated: 12
Facilitation of Specialty Consultations for Village Patients at City Hospitals
On July 10, 2016, a day was meticulously planned for bringing all the referred patients of Natibpur
village for specialist consults to the city hospitals of Kolkata. The Sri Sathya Sai Aarogya Vahini
mobile clinic was used to facilitate transportation for the patients, right from bringing them from their
village till making them reach safely at the end of the day.
Patients that required specific consultations from Specialists were taken to different hospitals in
Kolkata during the day. The doctors, out of love and compassion, gave complementary consultations
and also facilitated complementary diagnostic tests for the patients. Following the day
's activities, a
sumptuous lunch was arranged for all the patients.
Is your heart saying yes ?

Serve your community. Purify your heart.

Experience the joy of giving


Join Us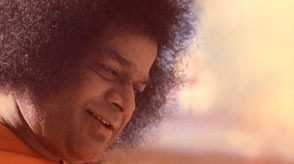 Where there is 'I', there is no Sai;
wherever there is Sai, there is no 'I'.
- Baba