Sri Sathya Sai Anandam
---
Radiating Love and Service in the north-eastern Indian state of Odisha is the children's home called "Sri Sathya Sai Anandam" ('anandam' meaning 'perfect bliss'), an apt name for a home of love & brotherliness for destitute children, established by the former students of Sri Sathya Sai University.
Bhagawan Sri Sathya Sai Baba and His teachings are an inspiration and motivation behind the functioning of Sri Sathya Sai Anandam. For the last five years, Sai Anandam has been making a humble effort at saving a few destitute children by providing a protective shelter, education, healthy food, homely environment, love & care. It is pledged to promote the values of love, peace, truth & right living among the residents of the home.
These boys, who have already been denied a normal life, have to answer for themselves a lot of inconvenient questions while they are growing up. With God as a dependable companion, this arduous task is made a little easier for them.
The living principles of the home are sharing, caring, and integrating. As Swami teaches us, the mundane and the Divine are not divorced from each other. Sai Anandam is home to 100 children. It"'"s school currently has classes from nursery to grade 6, with plans to purchase land to expand and start higher grades.
Sri Sathya Sai Anandam strives to enable the residents to live a self-reliant and noble life and is dedicated to create a future for them. "Our aim has been to try to create a home for them in which we all live for each other. When they go out into a difficult world looking for an identity, a childhood full of love will be a great asset for them."
Is your heart saying yes ?

Serve your community. Purify your heart.

Experience the joy of giving


Join Us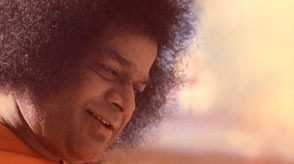 Where there is 'I', there is no Sai;
wherever there is Sai, there is no 'I'.
- Baba