Sri Sathya Sai International Centre for Child Heart Care and Research
---
Save the Child, Build the Nation

In developing nations, 1 in every 10 newborns will have some form of congenital heart disease. In India, this works out to around 300,000 children every year. The main roadblock to timely diagnosisand treatment of these children is lack of affordable care.
The Vision: to set up five institutions of service "Sri Sathya Sai Sanjeevani Hospitals" over a 10 year period in the under-served and developing geographies of India
Contributing to Nation-building by addressing the national burden of congenital heart diseases.
The Sri Sathya Sai Sanjeevani International Centre for Child Heart Care & Research, located in Baghola, Delhi – Mathura Road, Palwal (Dist.) Haryana – 121102 , is a 200 bedded Super Specialty Hospital, providing Child Heart care TOTALLY FREE OF COST to all, irrespective of caste, religion, nationality and economic status.
PEDIATRIC CARDIAC OUTPATIENT SERVICES (Nov 2016 - June 2018)
7860 Pediatric cardiac outpatients haven been screened and managed with patients coming from from 22 states of the country 397 New Pediatric Outpatients were managed in May 2018.
PEDIATRIC CARDIAC SURGERIES AND INTERVENTIONS (Apr 2017 - May 2018)
411 Pediatric Cardiac surgeries have been conducted since April 2017 and 502 Pediatric Cath Interventions were conducted till June 2018. at Sri Sathya Sai Sanjeevani International Centre for Child Heart Care & Research, Baghola, Palwal, Haryana. 34 Pediatric Cardiac surgeries and 36 Pediatric Cath Interventions were conducted in the month of May 2018.

The hospital will focus on quality care spanning the entire lifespan: Fetal, Newborns, Infants,Children, Adolescents and Adults.

Future plans include construction of free hospitals in Mumbai, Gujarat and West Bengal.

"Taken together, all these hospitals will one day form the largest chain of hospitals in the world tooffer all the medical facilities absolutely free of cost." – Divine Discourse, 13th May 2014, Kodaikanal
Lives Touched (April 2017 - June 2018)


4842 -- Children Treated
411-- Paediatric Cardiac Surgeries
502-- Paediatric Cath Interventions
1921 -- Rural Children Screened
38 -- Rural Pregnant Women Screened

Total Free Of Cost
Is your heart saying yes ?

Serve your community. Purify your heart.

Experience the joy of giving


Join Us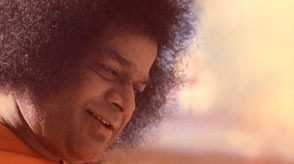 Where there is 'I', there is no Sai;
wherever there is Sai, there is no 'I'.
- Baba