Sri Sathya Sai Loka Seva Trust
---
Sri Madiyal Narayan Bhat established the first school based Bhagawan Sri Sathya Sai Baba's teachings in Alike in 1963: the Sri Sathya Sai Loka Seva High School (the Muddenahalli campus was established in 1973).
In order to transform an entire generation, his vision was to bring value-based education to each district of his home-state, Karnataka. This model is a modern day 'Gurukula' where all the students, teachers and elders live together. The teachers here, through their precept and practice, remain role models for the students.
Narayan Bhat was inspired by Swami's teachings, and his prayers for spreading value-based education touched Swami so much that when Narayan Bhat passed away, Swami took on his schools and became the sole Trustee of Sri Sathya Sai Loka Seva Trust in 1978.
The unique feature of the Sri Sathya Sai Loka Seva Educational Institutions is the combination of FREE high quality education combined with human values and community service. Even deprived and needy children can access this complete education.
These institutions contribute their might to the cause of nation building by creating strong individuals with brilliant intellect, compassionate heart and competent hands.
Is your heart saying yes ?

Serve your community. Purify your heart.

Experience the joy of giving


Join Us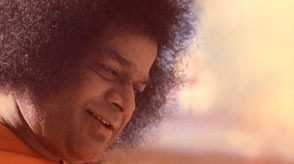 Where there is 'I', there is no Sai;
wherever there is Sai, there is no 'I'.
- Baba