Sri Sathya Sai Sanjeevani Hospital
---
The health of a child is the true wealth of a nation

Inaugurated in 2012, the Sri Sathya Sai Sanjeevani Hospital is located in Naya Raipur, Chhattisgargh, a developing area in one of the poorest states in India. This temple of healing continues Swami's Mission to uplift society by providing healthcare with compassion totally free of cost.

Specializing in pediatric cardiac surgeries, the hospital also provides free screenings, diagnostics, surgeries and treatments to all, irrespective of caste, creed, religion, and financial status, in an atmosphere of love and care.

As of Feb 2019, this award winning hospital provided a total of 6483 FREE surgeries and treated more than 73856 outpatients.

The Divine Child Health Program: Beginning in 2013, the hospital began partnering with local schools to provide free medical screenings, now reaching more than 46,450 rural school children. This program includes:
Screenings
Medicines for basic ailments
Natural food supplements for malnourished children
Diagnostics for children with Congenital Heart Disease

"Every morning, the doctors and nurses stand before Swami's photograph, utter the patients' names and pray for them. They also pray for their patients' speedy recovery. In most cases, the patients recover incredibly quickly, even in four or five hours! You may believe it or not; you can go and see all this for yourself. The children come out of the operating theatre and in four or five hours they are
able to walk on their own. Their parents are astonished!" - Sri Sathya Sai Uvacha, Volume 2, pg 191

"Here, there are no fees; the patient comes first and everything is free. Operation expenses, post-operative care, medicines – everything is free. Even food is provided free and the parents of the patients get accommodation free of charge, too. They are generally poor people, and have nowhere to go. Very often, they don't have enough money for the train fare and, in such cases, the hospital
pays that, too." - Sri Sathya Sai Uvacha, Volume 2, pg 193
For more information, please visit www.srisathyasaisanjeevani.org
Lives Touched (Nov 2012 - Feb 2019)

73856 -- Out Patients consultations
6483 -- Paediatric Cardiac Surgeries
1692 -- Paediatric Cath Interventions
46,450 -- Rural Children Screened
7,015 -- Rural Pregnant Women Screened
73856 -- Consultations
Total Free Of Cost

Is your heart saying yes ?

Serve your community. Purify your heart.

Experience the joy of giving


Join Us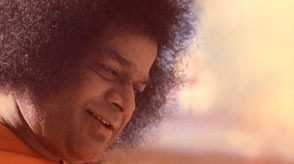 Where there is 'I', there is no Sai;
wherever there is Sai, there is no 'I'.
- Baba